designIT
®

FOR HOUSES
Software for Builders, Designers & Building Consent Authorities
designIT® for houses is a software tool for all building practitioners to design members for houses and similar structures using engineered wood products, manufactured by Futurebuild LVL in correlation with other selected materials.
Quick and simple to use, yet deceptively powerful software, designIT for Houses is useful for the selection of beam sizes without the need for engineering knowledge or the exercise of professional engineering judgment.
Download the Optimise the use of designIT for houses brochure here.
Design references AS 1684.1: Residential Timber-framed Construction
Design criteria updated to include for the AS/NZS 1170-2002 design requirements, now including AS/NZS 1170.3 Snow and Ice actions, and for New Zealand it includes recommendations from DBH Practice Advisory 9.
Includes options for design
With commonly-available stress grades of timber and glue-laminated timber (Australia only).
Caters for a range of floor live loads
These are needed for design of decks, balconies and residential apartment buildings (up to 3.0 kPa/2.7 kN).
Software compliance
designIT software complies with the requirements of the 'ABCB Protocol for Structural Software Version 2011.1'. The compliance document is located here.
Serviceability report
Showing the estimated average deflection and the corresponding limit for the critical load case, together with the permanent load deflection (where applicable).
Reaction report
For each member, providing designers with the flexibility to detail connections using Timber Framing Standards and proprietary connections.
Reference to specific details
Relating to hyJOIST® used in roofs and floors.
Includes a floor joist calculator
Allows consideration of actual load and support conditions for optimum design, web hole placement and specification of hangers.
Bearer calculator (similar to joist calculator)
Allows consideration of a wide range of load and support conditions, including offset and parallel load-bearing walls and support of concentrated loads to provide optimum solutions without the need for engineering design.
The following system requirements have been identified for the use of designIT Series 6. Whilst designIT may be installed on other, older operating systems we cannot guarantee outputs.
Microsoft Requirements:
64 bit CPU
Windows 8 SP1 or later
.NET Framework 4.5 or later
Processor Speed – 1 GHz
RAM – 512 MB
Disk Space – 100 MB (Minimum)
Internet connectivity for updates
Apple Requirements:
OS X Yosemite (10.10) or later
RAM – 2.0 GB
Disk Space – 100 MB (Minimum)
Internet connectivity for updates
*Windows and Mac are trademarks owned by Microsoft and Apple (respectively).
What's New & Version History
V6.5.28, released September 2022


Minor bug fixes and enhancements
Please also remember to download our on-sITe App, designIT sITe - Smartphone App providing access to details, web hole penetration calculations and joist, rafter, bearer and lintel design at the touch of a button

macOS is a trademark of Apple Inc.
v6.4.37, released 3 February, 2021
v6.4.36, released 22 November, 2020
v6.4.23, released 20 July, 2020
v6.4.19, released 23 April, 2020
v6.4, released 4 October 2019
v6.3.4, released 14 June 2018
v6.2.2, released 2 January 2018
v6.2.1, released 24 October 2017
v6.1.6, released 7 August, 2017
V6.1.4, released 23 May, 2017
V6.1.3, released 16 May, 2017
V6.1.2, released April, 2017
V6.1.1, released March, 2017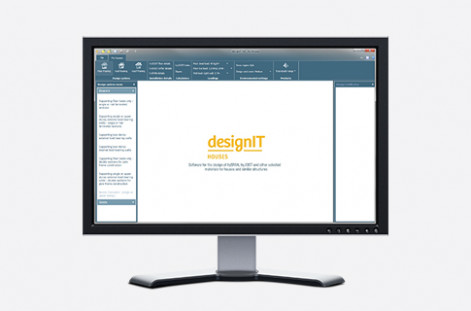 Available on Microsoft &
Apple operating systems.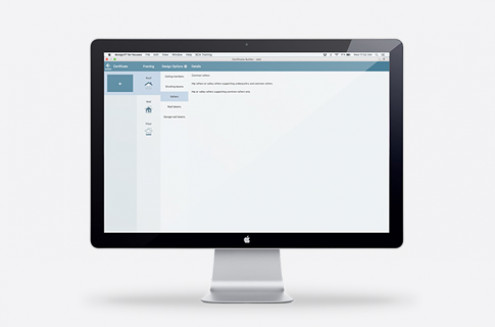 DOWNLOADS
designIT® Specification Software for Residential Structural Members.
designIT® Specification Software for Residential Structural Members.